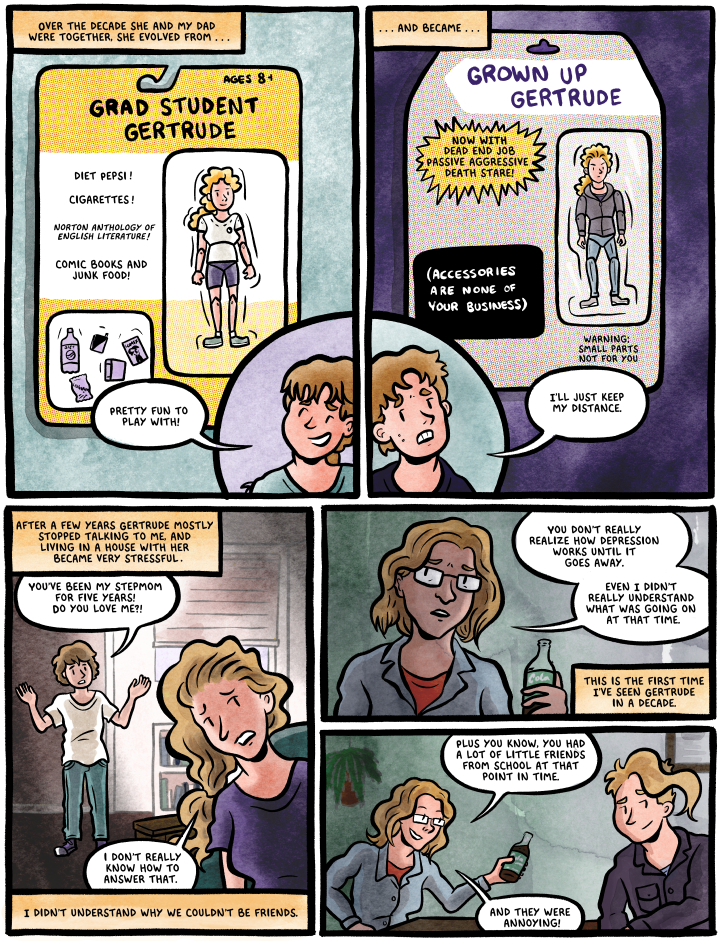 ---
This piece was produced in collaboration with the Nib.
Comments
2 comments have been posted.
Thank you Kane, this struck as a sort of "comic essay" with both humor and real substance. My family / parental experience was very different from yours, but many of my friends lived some version of family separation and realignments. I really like your "old-school" style & characterizations, color and shading, combined with contemporary elements. Also appreciated the larger-fomat layout which I was able to read & enjoy without searching for my reading glasses ;-) Keep up the good work, man! -Victor
Victor | July 2020 | Portland, OR
These are terrific. I look forward to reading more.
Nan Narboe | April 2020 | Portland, OR